Our ...
April 2016 Newsletter
Now that we're into the 2016/17 tax year a number of new rules and indeed opportunities have come into place and we have outlined the 6 main ones for you in this newsletter. We have also included a shocking tale of just how devious and sophisticated today's financial fraudsters are becoming and for those history buffs amongst you we have included an interesting graphic that charts the UK financial indices against significant UK and world events. We finish with some news on the home front with Mat's mortgage mania as he raced to beat the 1st April deadline and his recent cycle for charity.
We hope you enjoy the articles.
In this issue:
---
New Tax Rules and Savings Opportunities
A number of new rules and opportunities came into effect this month with the start of the new tax year so here's a list of what's now in place:
The new Personal Savings Allowance – basic rate tax payers can now earn up to £1,000 (and higher rate taxpayers up to £500) in savings income and interest before being liable for tax. Earnings over these amounts will need to be declared either via your tax return or by way of changes to your tax code.
Tax on savings is no longer deducted at source – banks and building societies no longer deduct tax from interest earned on non-ISA savings and all interest will be paid gross.
New dividend allowance of £5,000 – dividends received that total less than £5,000 will no longer be taxed but amounts in excess of this will be taxed at 7.5% for basic rate taxpayers and 32.5% for high rate payers. More information is available on our factsheet which you can view or download here or please contact us on justask@jjfsltd.com.
Fully Flexible ISA – providers can now offer flexible ISAs enabling savers to withdraw funds from their ISA and then replace the funds within the same tax year without affecting their overall annual allowance. However not all ISA providers are offering this facility so you need to check first before you withdraw any funds.
Innovative Finance ISA – peer-to-peer investments and crowd funding debt securities can now be held within an ISA. These types of investment offer higher rates of interest but they are higher risk and are not covered by the Financial Services Compensation Scheme, so if you do invest in one of these, your money won't be protected.
New Flat Rate State Pension – this is now in place for those who reach state retirement age on or after 6th April 2016. The current flat rate is £155.65 but the amount you get will depend on several factors including your qualifying years and whether you were contracted out at any time beforehand.
If you are concerned or have queries about any of these new rules, please get in touch with your usual JJFS contact or email us at justask@jjfsltd.com.
---
A Warning About Financial Fraud
We recently attended a compliance forum in London for independent financial professionals which included a discussion on financial fraud that proved to be a real eye opener. Every individual in that forum had either experienced directly, or had a client who had experienced, some form of attempted fraudulent activity. The most worrying aspect is the increasing level of sophistication employed by these fraudsters.
An example cited at the Forum is worth repeating here to remind you to always remain vigilant and be aware of the lengths these criminals will go to.
The fraudsters posing as a client successfully convinced an investment platform to transfer £50,000 of the client's investment into the client's bank account. The fraudsters then contacted the client posing as the investment platform, and asked them to check their bank account stating that the sum of £50k had been withdrawn from their investment and paid into their bank account in error. The client checked their account and yes, there was the transfer of £50k from the "provider". They called the "provider" back on the fake contact details provided, who then apologised profusely for their "internal error" and promised to re-instate the investment once the funds were returned to them. Of course the banking details provided were also fake and the client without realising transferred the £50K straight into the account of the fraudsters and the funds were never seen again. In this instance the financial adviser was completely by-passed and was not involved in the process, however there have been incidents where an IFA is contacted by fraudsters who have hacked into a client's email account and requested large withdrawals whilst posing as the client.
These stories are a sobering reminder to be vigilant and if you receive an unsolicited call or email it is always worth double-checking, however plausible the request. At JJFS, we will always carry out extra checks and if, in some cases, this seems a little onerous or may delay the transaction by a day or so, we feel it is entirely necessary given the increasing sophistication of these fraudsters.
---
UK Financial History 1950-2015
Scottish Widows have put together an interesting graphic depicting the performance of some of the UK's more popular indices over the past 65 years in relation to major historical events that have occurred during those decades. The chart also includes all the previous Governments that were in power and is an interesting visualisation of how the financial markets have been affected (or not) by major national and international events. Click here to view or download the UK Financial History 1950-2015.
---
Mortgage Mania
Mat Clamp our Mortgage Principle reported a record month of mortgage completions during March as purchasers frantically tried to beat the 1st April deadline. A typical month for Mat usually involves around 10 property completions but in March, Mat pulled out all the stops and completed 22. It was a tremendously busy period for Mat and his assistant Alex but all the purchases that needed to meet the deadline were completed in time and nobody was disappointed. Well done Mat and Alex!
All purchases of second properties are now subject to a 3% stamp duty surcharge.
---
Who Does What at JJFS?
Since JJFS was formed in 2009 our busy team has grown to 9 and although you probably know exactly who your main contacts are in the office, you may not know who else supports the business and what else we offer. Here's a quick pictorial guide as to who does what in our office!
---
Mat's Charity Spin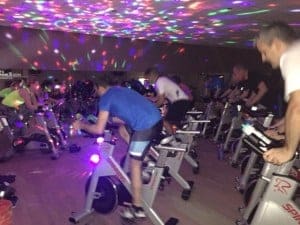 Over the Easter weekend, Mat Clamp, our Mortgage Principal took part in a sponsored spin to raise funds for Zoe's Place Baby Hospice in Coventry.
Mat, together with other parents from his son's football team, paired up and took turns on the spinning bikes at Coventry Sports Connexion Leisure Club with each pair required to spin for a total of 4 hours between them.
Around 30 parents took part and the club provided free use of the bikes, ramped up the music and provided a colourful light show to help keep up the momentum and encourage the spinners on.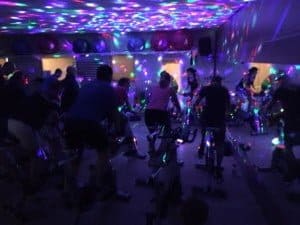 Mat cycled for an impressive 2½ hours non-stop during his session before heading home to a well-deserved chocolate Easter Egg!
He raised £120 from family, friends and JJFS colleagues with the overall group total to be confirmed once all the sponsorship has been collected.
Stay up to date with important issues that affect your finances
Esssential reading if you are considering accessing the funds in your pension
What is auto enrolment and what are employers required to do?